How did you know I would like this?
This is our favorite client question, because it tells us that we hit the sweet spot of understanding what an individual likes and using that knowledge to select or arrange things in a way they wouldn't have been able to do themselves.
Since we are a designer/engineer team, we look at every project through the lenses of style and function. Here are our thoughts about how careful observation is the science behind good design.
Observing style (Amanda, co-founder and aesthetic design lead at DesignFix):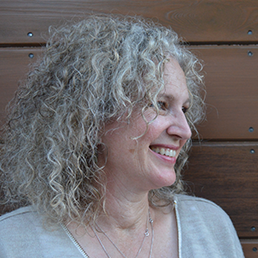 From the moment I first meet a new or potential client, I observe innate and applied colors and patterns in their personal appearance. From Carla Mathis, founder of The Style Core, I learned that each individual represents a unique combination of hair, eye, and skin color, as well as freckles, curls, proportions, etc. These attributes tend to influence the types of colors and patterns a person is drawn to in their personal style–even if they're not thinking about it! I have observed that even clients who report themselves to be colorblind make very consistent aesthetic choices, such as clothing, cars, towels, posters, etc.
At DesignFix, we specialize in quick fixes for our clients' homes, so the faster I can hone in on what someone likes, the more likely they are to be satisfied. Many people know what they like when they see it but lack the words to describe what they want, so I soak up all the non-verbal cues I can in our first meeting to gain a starting point for making aesthetic choices.
To illustrate my point, take a look at these three casually-dressed guys: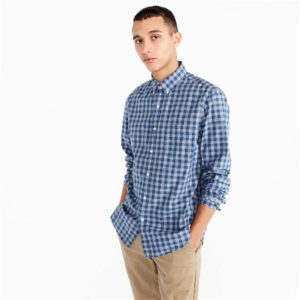 This J. Crew model might be drawn to low value-contrast (dark to light) choices in sofa, rugs, and pillows, with small to medium-sized patterns in artwork and other decor, while also enjoying color combined with neutrals.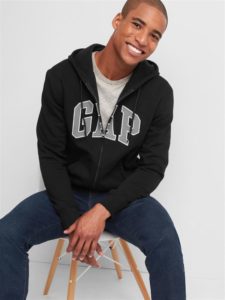 Whereas this Gap model looks comfortable with a higher value-contrast and possibly bolder, larger-scale patterns. For his apartment I might go with a light rug, dark sofa, and high-contrast artwork in strong patterns, but not a lot of color variation.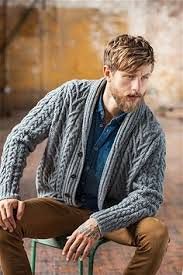 The complementary colors I observe in this Ravelry outfit (blue shirt, orange-tone pants), plus the heavy texture of his sweater, hair, and beard, would lead me to start with suggesting similarly rich tones and rugged textures in furnishings and accessories.
In addition to these personal clues, I usually ask a client to show me some of their favorite things. Whether it's a beer stein or a postcard, a shower curtain or a painting, the choices they make provide a window into their complex and unique personal taste, and I am deeply satisfied when they walk into their new space with a surprised look of recognition.  How did you know I would like this?
Observing function (Shelly Ostman, co-founder and functional design lead at DesignFix):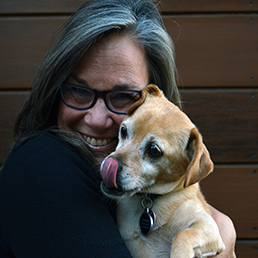 As an engineer, I get excited about creating sustainable, functional systems for my client's homes. But so often I hear, "I wanted to call you, but I have to get my piles of junk cleaned up before I have you come over!"
STOP IT! I love your piles of junk!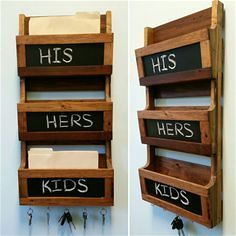 OK… Actually, I love to observe the natural way a home functions for the unique individuals who live there. That pile of shoes by the door tells me that you need a basket or a small set of shelves there – not somewhere else. Whenever possible, fitting the solution to the lifestyle rather than developing entirely new rhythms, makes for quicker, longer-lasting change.  The stack of mail on the dining table? A wall mounted mail sorter and recycle bin somewhere between the mailbox and where it currently lands can make it disappear.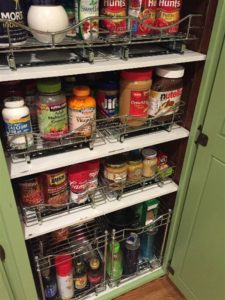 As I move through a client's house, I see more possibilities. Stacks of board games? A coffee table that converts to gaming height would be perfect. Can't see what's in the back of the pantry? Adding heavy-duty roll-out shelves would fix that! No place to eat ramen? How about a deep shelf under the window with a couple of stools?
I love this kind of problem solving because it's so integral to a person's satisfaction with their home. When a system is thoughtfully designed for the way a client actually lives (not how some organizing guru on the internet thinks they should), it can stand up to a busy week and only require minimal maintenance over the weekend.
Aesthetic and Functional changes can be quick and effective.  Watch us transform an underutilized entryway for around $300 in just a few hours (including shopping!).  What will your DesignFix be?